England's Second City
Well folks,here we are again, as we keep saying, especially when it comes to Birmingham. No matter what roads we take, they always seem to end up back here. This page is, once more about that city, Birmingham, it is the second city in Britain, right behind London, and it is the city, as has been stated elsewhere, that Sam was born and lived in, familiar turf as it were, and tracking down information has been and is a walk down memory lane, the streets and by-ways gain, once more their old familiarity with every step....elsewhere....Now, without further ado.....away we go.........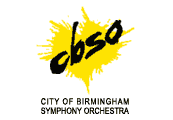 for something a little off the wall
our website
on Birmingham's music
in the sixties
The Moody Blues popularised this amazing instrument
and this is the company that built it, and
they're in Birmingham!
more on this incredible instrument
when trainspotting was trainspotting
The Pre Raphaelites
A Brief Introduction
And Some Others
1814 - 1889